With gas prices and receipts at the grocery store increasing, camping trips are going to cost a little more this year. Fortunately, being frugal during mealtimes can save you some money and still be delicious.
Tips for Saving Time and Money on Food
There are a few things that you can do that saves both time and money when it comes to cooking at your campsite:
Keep an eye out for sales at the grocery store well in advance of your camping trip. If you find a good deal, especially on meat, prepare the meal and freeze it until you head out.
Pre-make snacks and other convenience foods like trail mix, cookies, granola bars, and even beef jerky at home. Homemade is a lot less expensive and is usually quite a bit healthier.
Frugal and Fast Meal Ideas for the Campsite
There are a lot of great ideas online for inexpensive and delicious campsite meals. Here are eight great options for breakfast, lunch, dinner, and dessert:
Assemble breakfast sandwiches in advance and freeze them. Each person can customize their own with cheese, bacon, sausage, eggs, peppers, or anything else they'd like. When it is time to eat, simply heat the tinfoil-wrapped sandwiches over the fire or on the stovetop.
2. Oatmeal
Oatmeal is a great stick-to-your-bones camping breakfast that will keep everyone going for hours. It is inexpensive and easy to make. Cook up a big pot of oatmeal and everyone can add their own additions like yogurt, brown sugar, fruit, or syrup to their bowl.
Mix up your favourite dried soup ingredients in a jar so all you have to do is add water and boil until cooked. Avoid dried beans because they take too long to cook. Instead, use lentils, barley, dried peas, or rice along with some herbs and spices. Don't forget a bouillon cube or stock powder to give your soup some delicious depth.
4. Sandwiches and Wraps
Sandwiches are a satisfying and easy go-to while camping. Grilled cheese, peanut butter and jelly, grilled, or stacked – there is a sandwich for just about everyone.
5. Hotdogs wrapped in dough
Mix up an easy dough to wrap around hotdogs and you can skip the buns.
Potatoes are an incredibly inexpensive food that are packed with nutrients. They cook easily over the fire or on the stovetop and can be customized with any toppings you want.
7. S'mores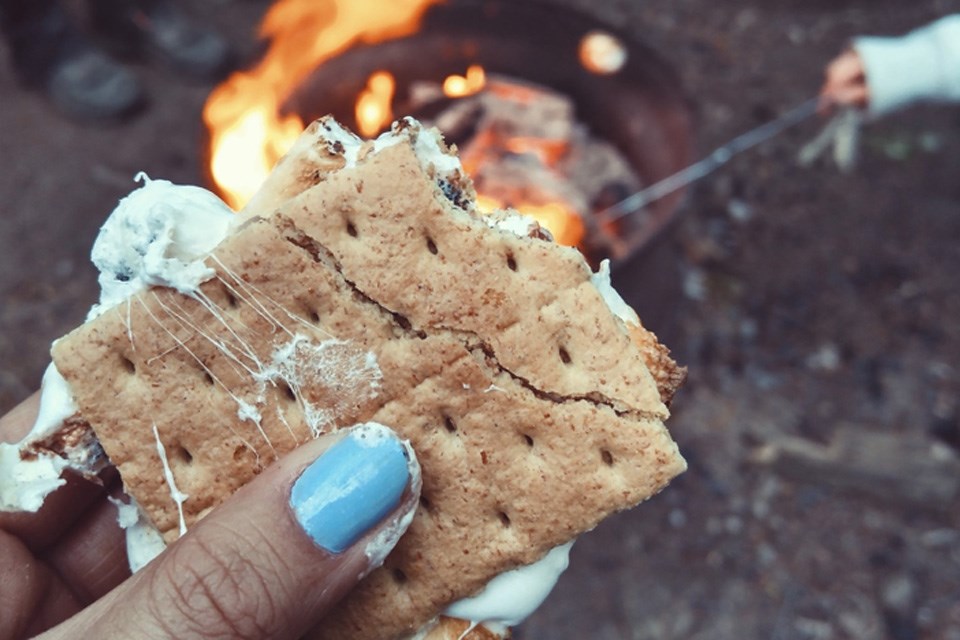 The classic campfire treat is cheap and delicious. Instead of chocolate bars, stick chocolate chips inside the marshmallows.
8. Roasted Apples
Core apples, sprinkle with a little cinnamon and sugar, and wrap in foil. Let them cook over the fire and you'll have a delicious, cheap, and healthy dessert.
Even though costs are rising, camping in your RV is still a great way to get away, see our beautiful country, and enjoy the great outdoors on a budget.
Being frugal with your food budget will help to balance out the higher costs at the pump this summer.
This story is brought to you by Great West Media Content Studio. It is not written by and does not necessarily reflect the views of the editorial staff.