Perhaps you love photography – well, nothing is prettier than the changing leaves in the fall. An RV park with a forested trail system will have you snapping pics for hours. No matter when or why you go exploring in your RV, there are ways to take your experience to the next level. Here are five after market items you should check out.
Lynx Levelers
For more than 20 years, the Tri-Lynx Corporation has designed products to enhance camping, boating, and RV experiences. Their lightweight, stacking leveling system makes it easy to level your small trailer. It includes 10 interlocking blocks that can be arranged in a variety of configurations. They are easy to store in their own nylon bag and are warrantied for 10 years once you register your purchase online.
Tire and RV Covers
A variety of covers help protect your RV from the elements. These covers are great to use on the road, at the campground, and while the unit is in storage. A spare wheel cover keeps your backup tire clean while in transit. A thermal reflective cover keeps your RV cool when parked in the sun. Tire and trailer covers help prevent snow, ice, and rain from damaging the unit while in storage. You'll find a variety of covers where RV accessories are sold.
Wilson weBoost Drive 4G-M
Being out in nature in your RV is not always about being free of screens. Family movie time can be a great rainout option, and with working from home a reality for many, you can easily work while traveling. Some remote areas of Alberta have slow internet. A Wilson weBoost Drive 4G-M boosts your signal. It works on all phones and with all carriers. In addition to enabling screen and phone time for work and entertainment, having this unit on hand is a safety measure if you need to call a first responder for help.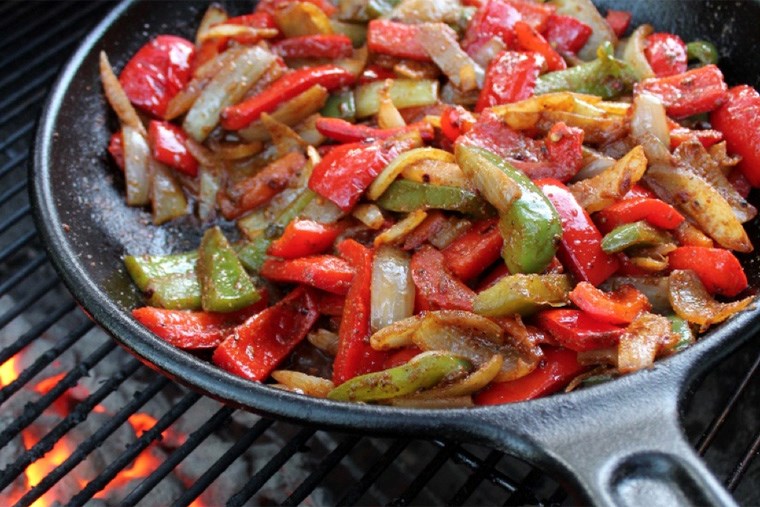 Cast Iron Skillet
A cast iron skillet is the ultimate kitchen tool. It can go on a stove top just as easily as it goes into an oven, on a grill, or right over a campfire. Cast iron skillets are renowned for heat conductivity, ensuring your eggs are cooked to perfection, your grilled cheese is golden brown, and your fruit cobbler is bubbly in the middle and risen to perfection. With a cast iron skillet, you can forget about bringing multiple pans. This one does it all. Ensure you have a good oven mitt as the handle gets very hot. A padded silicone mitt is advised.
Propane Fire Pit by Camp Chef
Half the fun of RVing is the delicious food you make outdoors. Hot dogs, smores, bacon – it's all part of the experience! You never have to rely on soaked firewood when you travel with a propane pit by Camp Chef. Portable, stylish, and reliable, you can whip up gourmet meals in no time. And yes, these grills can easily support your cast iron skillet!
These are just five of the many accessories you can use on your next RV trip. Whether you like to glamp it up close to town or escape to the wilderness, there are many accessories to make your trip smoother, safer, and more fun.
This story is brought to you by Great West Media Content Studio. It is not written by and does not necessarily reflect the views of the editorial staff.