Sometimes the damage is obvious; if you're standing in three inches of water it is clear that something has gone wrong! However, other times you may not notice until it's too late. Here are some subtle signs of water damage in your RV.
Wrinkles, bubbles or staining in the interior
Check the interior, wallpaper, and inside your cabinets for any signs of wrinkling, bubbling, or stains on the walls. This is a sign that moisture is trapped between the exterior cladding and interior finish. Take your RV to a professional if you see this sign; if the moisture has been prevalent for some time, there could also be mold present.
Soft spots
Inspect the exterior and the interior for soft spots. The ceiling, walls, and floor should not have a lot of give if you press on them with the palm of your hand. Soft spots could be an indicator of rot due to water damage.
One area you are most likely to encounter soft spots is the floor. As you traverse over terrain, puddles, and park on lush flora, the underside of your RV constantly comes into contact with moisture.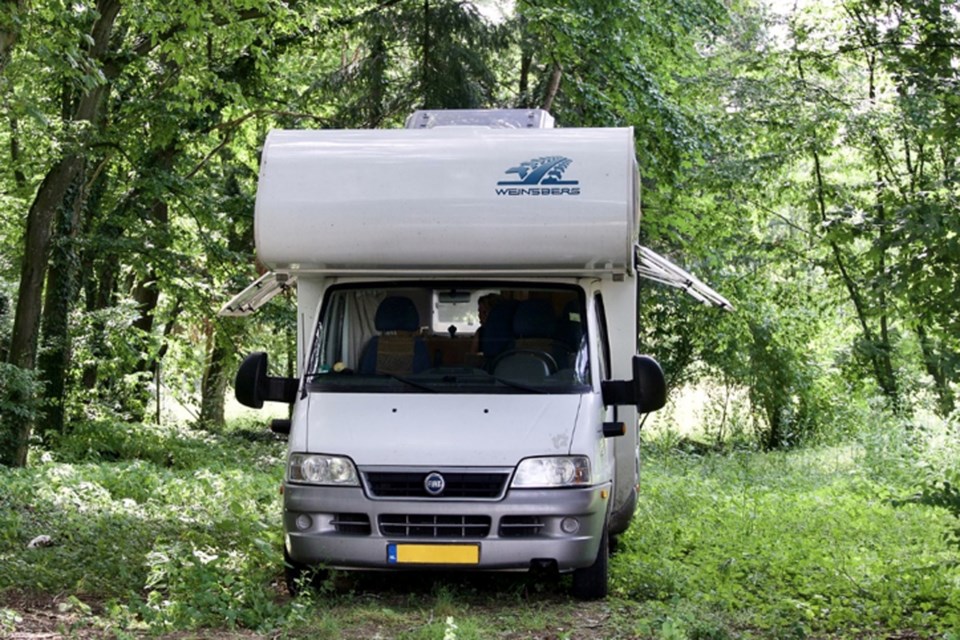 Windows and doors
Notice any staining around the windows? Drafts around the doors? As with any home, the most prevalent source of water entry is around windows and doors. Reduce the vulnerability of these spots by ensuring you have updated windows professionally installed, especially if you purchased an older, used RV.
Burst waterline
Bust pipes are not just the bane of foundation homes. A frozen or damaged pipe is at risk of bursting or leaking in your RV. Winterize your RV properly each season and be careful of using your RV during freezing temperatures. Consider accessories like a seasonal water heater bypass kit to make draining/bypassing easier.
Mold
Moisture entry and mold go hand-in-hand, and once you have mold, it is imperative that you remediate it promptly. Mold is dangerous for humans and pets, and eradicating a large outbreak may require professional intervention.
Have fun and stay dry!
Don't let water damage derail your plans for your next RV trip. Address any signs of moisture entry promptly and be on the lookout for the signs of water damage. Be proactive in how you store and maintain your RV, and do your regular maintenance to ensure you catch any signs of damage early.
This story is brought to you by Great West Media Content Studio. It is not written by and does not necessarily reflect the views of the editorial staff.