We have officially hit that sweet spot between summer and fall, where you can drink a pumpkin spice latte in the morning and sip a beer on a patio in the evening. This happy middle ground is fleeting, so we need to soak it up. This weekend is filled with fun to be had, so you better get out there and make some memories! Here are a few amazing things happening around Alberta over the next few days. Enjoy!
Granary Road Applefest
Now, this event just screams "autumn." Granary Road, located in Foothills Country, is throwing a good old-fashioned apple festival on September 24th and 25th. You'll find all things apple, including a live apple cider press, bobbing for apples, apple jams, an apple pie eating contest, and more. You can even fill a bag with fresh orchard apples to talk home. A lot is happening, and you better believe it's all apple-centric. If you love apples and autumn, you'll love this.
Heritage Inn International Balloon Festival
High River is about to be transformed into a breathtaking air balloon festival, and you better be there to see it all happen. From September 21st to 25th, you'll see colourful balloons filling the sky at many different periods of the day. On The evening of the 23rd, The Balloon Glow will take place. During this time, the balloons will be inflated on the ground and light up the night sky. You can get up close to the balloons, grab a bite to eat from the food vendors, dance to the DJ's musical stylings, or just take in the magic of it all.
Calgary International Film Festival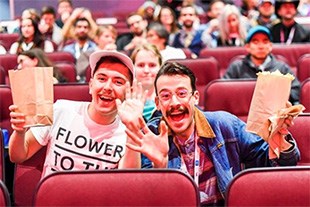 It's back! From September 22nd to October 2nd, CIFF will be celebrating its 23rd year. Over 11 days, over 200 short films from Canada and around the globe will be screening right here in Alberta. There are several venues and so many films, so you'll want to get that daytimer out to make sure you can fit it all in. You can attend the festival virtually if you can't make it in person. There are also talks and parties that you probably don't want to miss, either. Check out the schedule to see what strikes your fancy, and get ready to consume some of the most unforgettable cinematic experiences in the world.
Alberta Star Party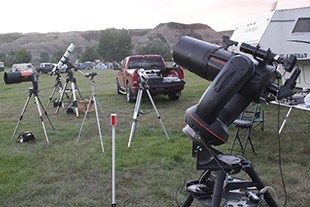 If you like stargazing, it's time to take your hobby to the next level. This public event is open to everyone and will take place from September 23rd to 25th in Starland Recreation Area Campground. This event is specifically for viewing the gorgeous night sky in the best possible setting. If you love astronomy and hanging out with folks who love it, this is the event for you!
Flannel & Feast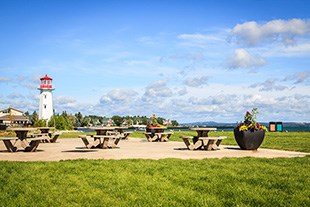 This very Albertan festival will take place in Sylvan Lake On Saturday, and you should check it out. You can enjoy art, music, food, and entertainment, all to celebrate "the laidback cabin lifestyle that is quintessentially Sylvan Lake." This event is part of Alberta Culture Days, and it sounds like a memorable day! If you love flannel and a good feast, you'll love this.
Britanny Burr is a freelance writer and a contributor to Great West Media. This story was written for the 2022 Hot Summer Guide advertising feature. It is not written by and does not necessarily reflect the views of the editorial staff.