We don't know about you, but we firmly believe fruit-picking is the quintessential summer activity. We only get so many months of warm weather in our province, so we need to capitalize and pick our little hearts out when summer finally rolls around. Believe it or not, Alberta is home to a whole bunch of fabulous farms where you can pick your own produce. If you're looking for a cute date idea, a family-friendly activity, or just something different to do on a sunny day, you've officially found it. Here are some places to go pickin' in Alberta.
The Bowden SunMaze
While you can't pick fruit here, you can't pass it up. This U-Pick farm is located in Red Deer Country, with veggies and flowers for picking from early August to mid-to-late September. But that's not even the main attraction! This place is home to a 10-acre sunflower maze you can roam about. It's as beautiful and bright as the sun itself. If you want to live your "Anne of Green Gables" fantasy in fields of flowers, this is where you need to go.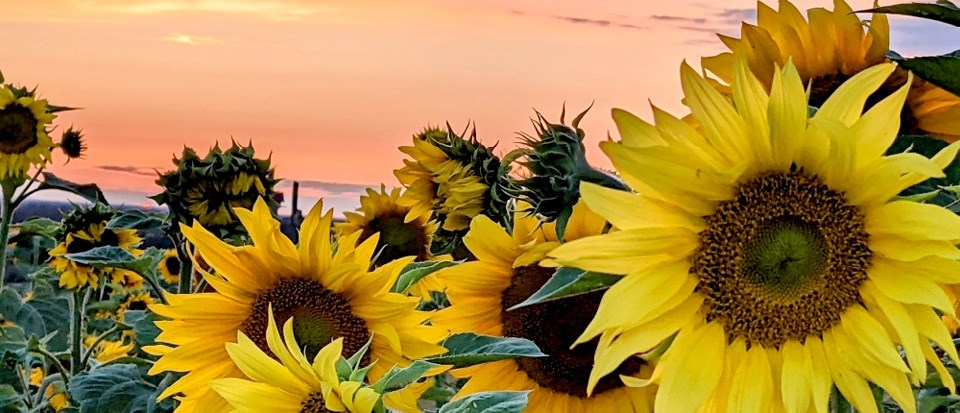 The Saskatoon Farm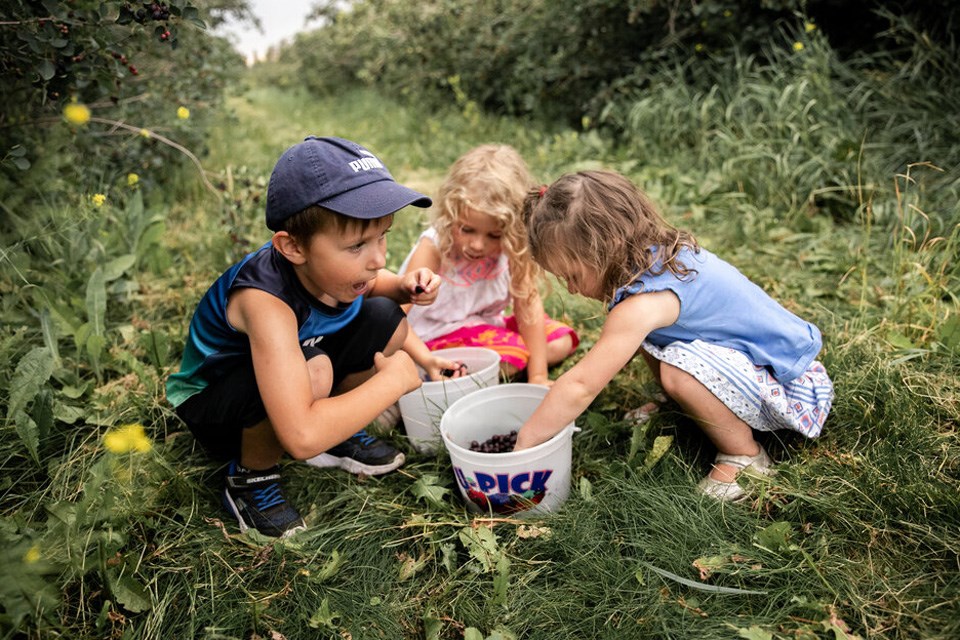 Located in Foothills County, this place is beyond gorgeous. You will find a bakery, farmer's market, garden centre, and so much more. Of course, there's a U-Pick farm. You can pick literal buckets of Saskatoon berries, sour cherries, and black currants. You won't believe how bright and beautiful this place is. Lucky for you, you can take a couple of buckets of goodness home to enjoy later. This is the perfect place to spend a summer day; we know you'll love it.
The Jungle Farm
This Red Deer farm is perfect if you want to pick your own produce in Alberta. Who doesn't love a farm-fresh strawberry? Here you can pick baskets of flavour-packed strawberries for you to pluck. Depending on the season, you can also get raspberries and Saskatoon berries. As with any U-Pick, check in advance to see what's available depending on the time of year. There is plenty more to do than just picking, so be sure to plan a nice long visit.
Crushers Berry Farm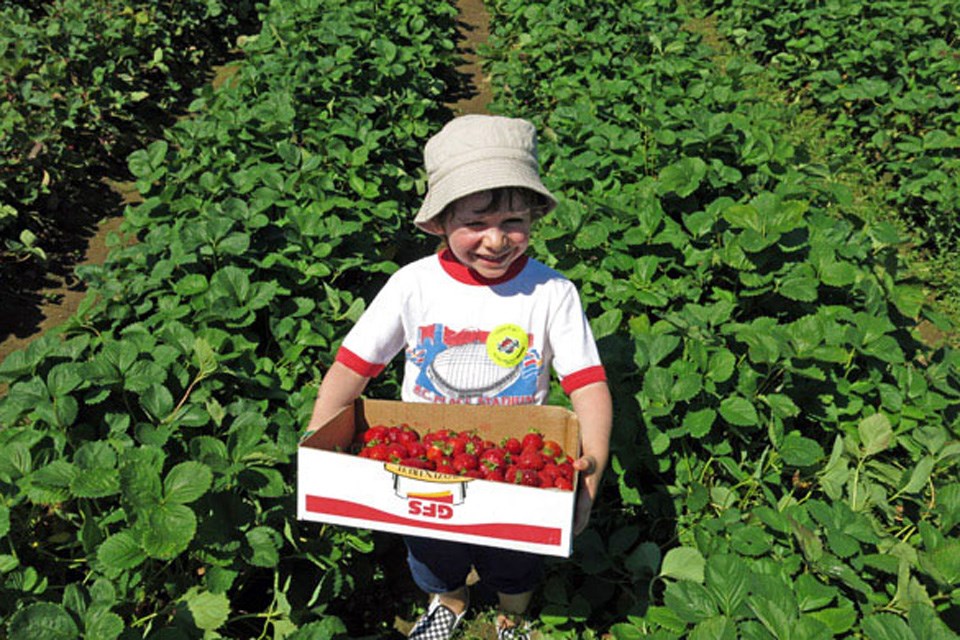 This Vermillion farm is located just west of Lakeland College. If you want to pick your own berries, this is the spot! You will find saskatoons, strawberries, raspberries, blueberries, currants, and choke cherries. How's that for variety? Beyond the berries, they've got animals, plants, and more. If you're not into picking but love the berries, you can order them and simply pick them up.
Lil Ryley Farms
Located in Central Alberta, just an hour from Edmonton, this farm is a must-stop. You can feed animals, buy fresh farm eggs, and – of course – pick produce! Don't expect berries here; this is a veggie U-Pick. Head to the veggie fields and pick your seasonal fare to enjoy at home. Changed by the pound, you'll love this unique experience and the meal that follows.
Britanny Burr is a freelance writer and a contributor to Great West Media. This story was written for the 2022 Hot Summer Guide advertising feature. It is not written by and does not necessarily reflect the views of the editorial staff.