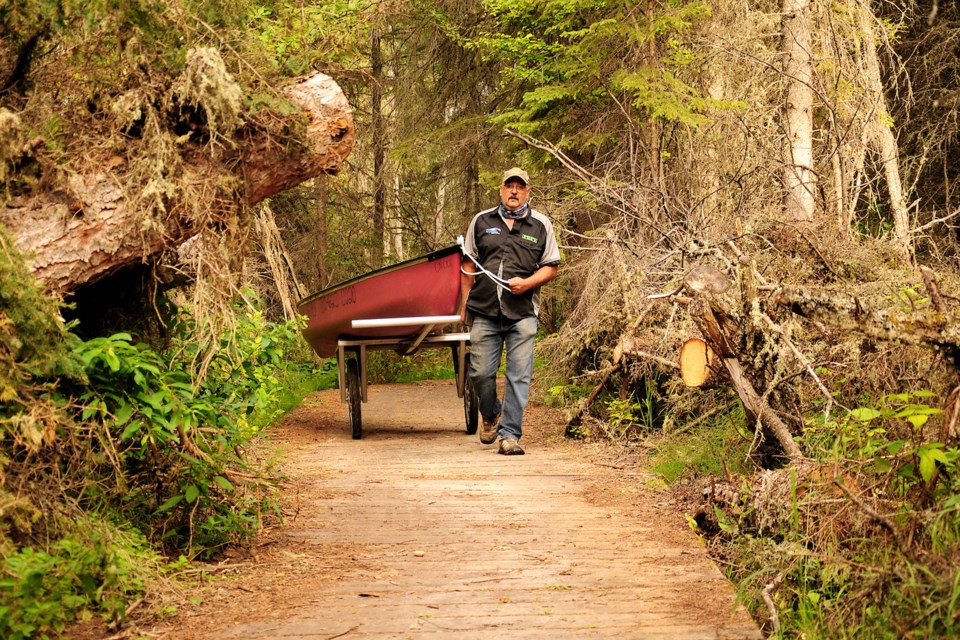 "You can throw a stone in any direction and hit a lake," says Norm Charest, a life-long Lac La Biche resident about his beautiful backyard with more than 150 lakes in Lac La Biche County.
Some of those lakes don't even show up on a map, he says. The hamlet of Lac La Biche in Lac La Biche County is one of Alberta's hidden gems and Charest gets a kick out of showing off this vast landscape that he knows like the back of his hand.
Charest is the owner of OffRoad Rentals and Adventure, helping set up adventure seekers who want to explore the region by kayak, canoe or even go fishing for the day guided or alone. In fall, the ATV rentals are hopping and in winter it's skidoos.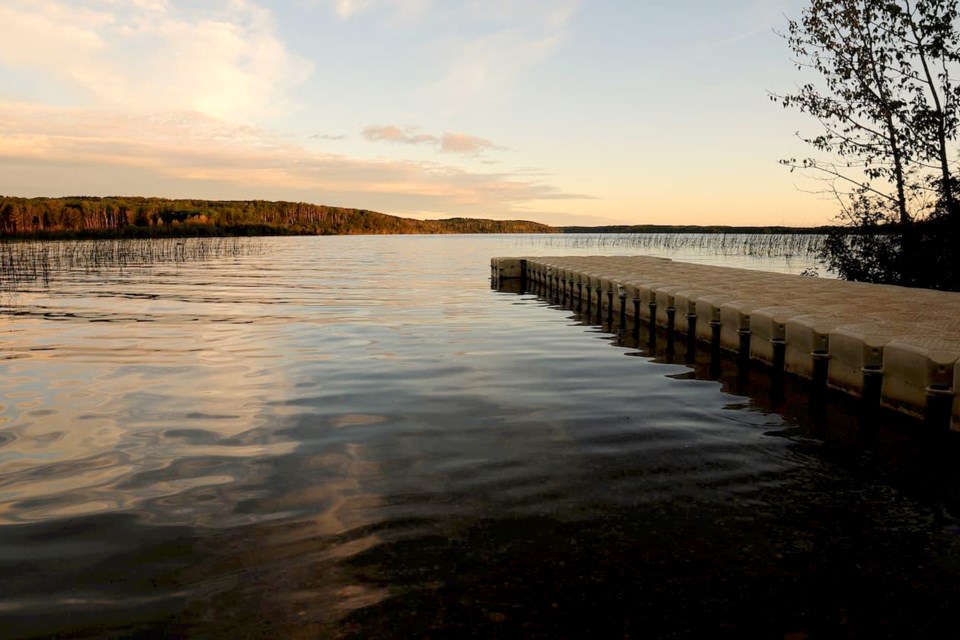 Canmore-based photographer Angus Cockney got to spend the day with Charest on a guided fishing day on Elinor Lake. But long before most people were awake, Cockney headed to the there to capture the sun rising on the lake at 5 a.m.
"It's a great time of day… the calm waters with the loons and birds and the stillness of the air. The waters were just like a mirror and the lighting was perfect. The feeling of peaceful easy feeling there. And I was the only there," says Cockney.
Elinor Lake is one of Charest's favourite spots to take people out fishing in the Lake La Biche region. In a year where many people are vacationing and exploring their own province, Charest has noticed a change in his clientele. "It surprised me this year, there has been a huge amount of people from the Calgary region."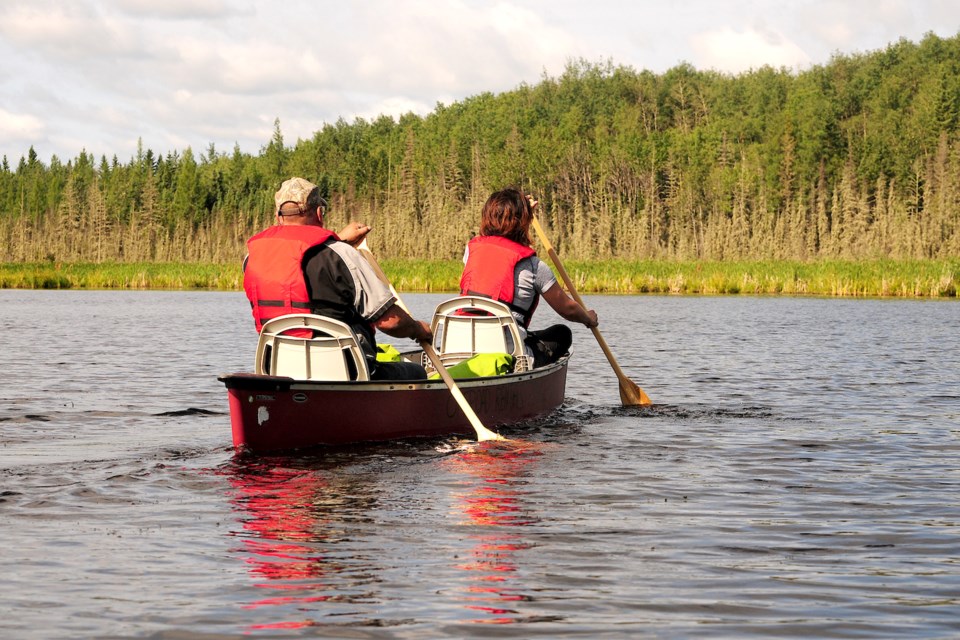 Charest is more than happy to give folks the lay of the land, especially if they are heading out on the Lakeland Canoe Circuit in Lakeland Provincial Park 35 minutes from the hamlet of Lac La Biche. "You don't have be an expert canoer or kayaker. There's lots of wildlife, moose, deer … and what's unique is the amount of pelicans you'll see," says Charest.
You can linger as long as you like on the 38-km circuit, but most people do it in about three days, says Charest, with the unique experience to set up camp on an island. That's not something you can do just anywhere. What makes it even more special is this is Alberta's only official canoe circuit, according to Alberta Parks.
There is a little portaging involved, but when you rent your canoe from Charest, you'll also be set up with a wheeled cart making the effort a breeze.
Hit the road and #TakeItToTheLake this summer. ZenSeekers has more to get you there; it's all right here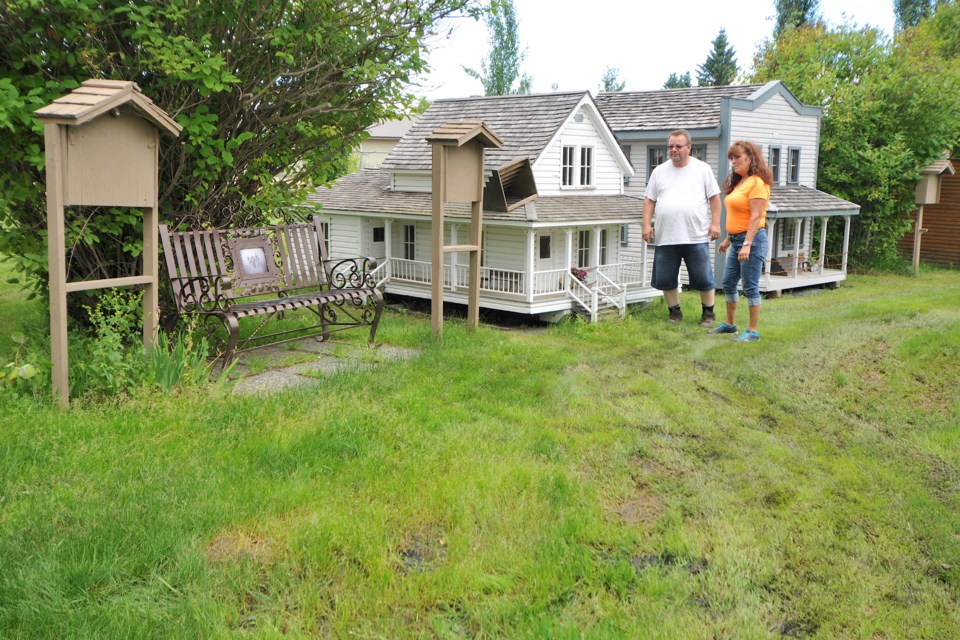 See how the early settlers lived
Just up the road from Lac La Biche is the historic community of Plamondon, where you can visit a miniature heritage museum and nearby district museum. The mini park is dotted with replica historic buildings, giving visitors a glimpse of the homesteaders' lives in one of a handful of Alberta's only official bilingual communities. Go on, try a little of your high school French while you're there. The locals will get a kick out of it.
Don't forget to bring a long a picnic lunch to complete your visit. There are picnic tables on the property and the setting is one that will invite you to slow down and revisit an era where life was so much simpler.
Get out and find some wide-open spaces this summer; this is your invitation to #TakeItToTheLake. Please share this story and for more ways to explore the area go to ZenSeekers.com.
Sip a cold one after a day of exploring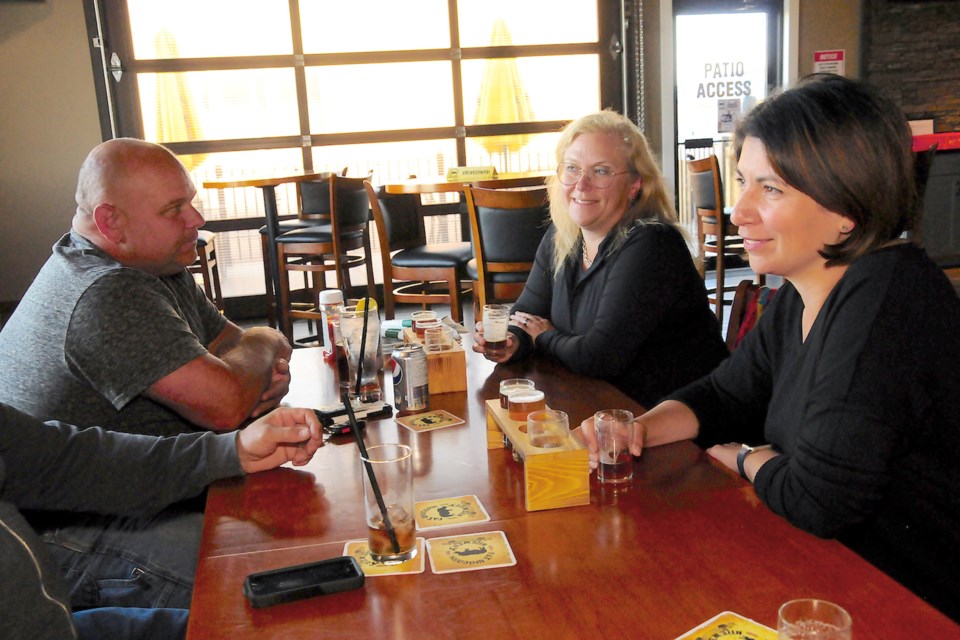 For those who love a quality craft beer, you've got to pop into Fat Unicorn Grill and Tap. After all, what could be better than sipping a cold IPA and some pub food after a day of outdoor activities? Photographer Cockney loved the local vibe of the watering hole, located in the hamlet of Lac La Biche. Owner and master brewer Paul Reutov's philosophy is to stick to making four or five quality brews. Fat Unicorn also offers tours of its operation which you can follow up with a tasting flight or a pint (try the citrusy Bitter Dispute IPA!), or go home with a growler.
Kickback with a little lakeside serenity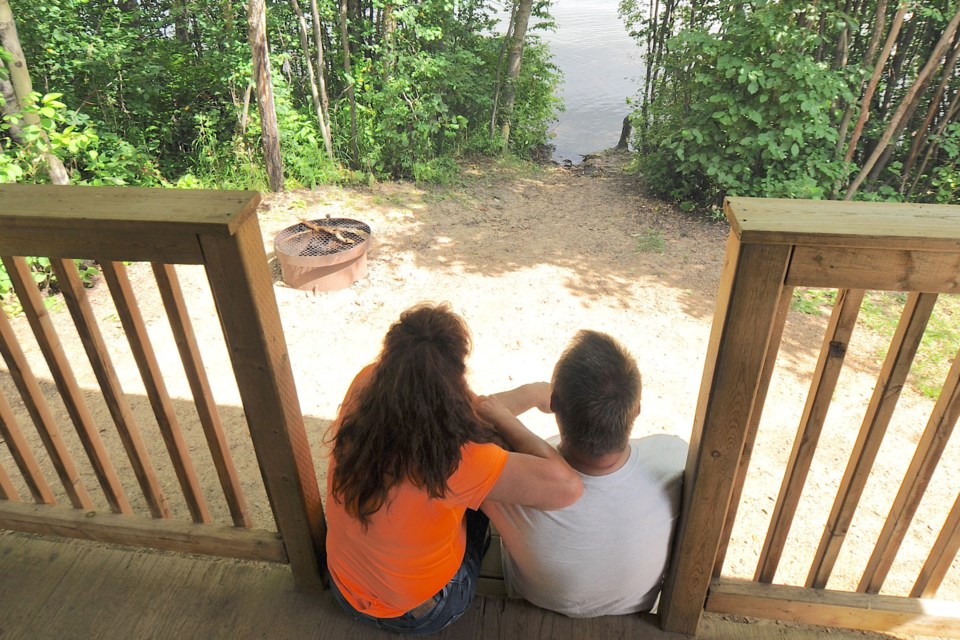 Who doesn't want to escape the stress we're all feeling these days? The Plamondon Whitesands Resort is just the place to unplug under Alberta's big skies. Whatever your style of camping you can do it here. You can rent a cute little cabin with a kitchenette or park your trailer in the camping area.
Then the lake before you beckons for a day of canoeing, kayaking, paddle-boarding, going for a dip or just lazing on the beach with a good book.
Sounds like our idea of serenity.
For more on the region please check out Lac La Biche's tourism page on Facebook https://www.facebook.com/LLBtourism/
Get out and find some space this summer; this is your invite to #TakeItToTheLake. Please share this story and for more ways to explore the area go to ZenSeekers.com.