An Extreme Cold Warning remains in effect from Environment Canada and includes the Lac La Biche, St. Paul and Bonnyville region.
"Extremely cold wind chill values between -40 and -45 will continue overnight throughout Alberta. A few areas may see wind chill values near -50," states the latest weather warning.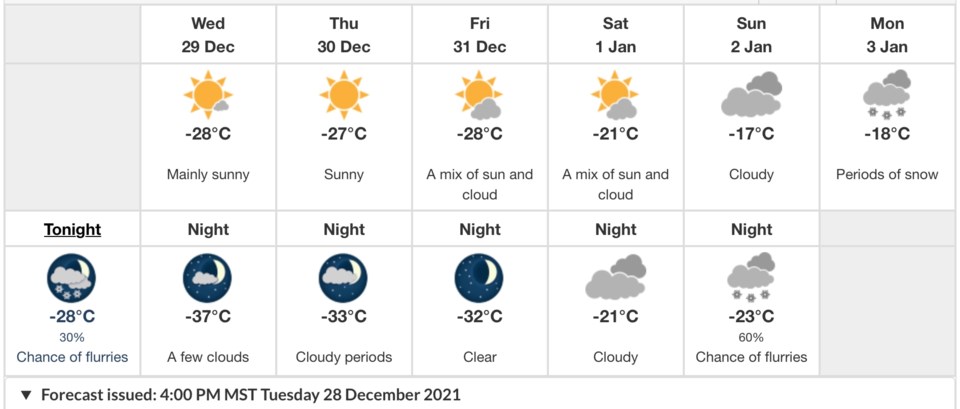 The arctic blast is expected to stay over the area and the province through the week, with some slightly warmer daytime temperatures forecast for the first day of the new year on Friday.
On the way to a record
Forecast lows of -37 Celsius overnight on Wednesday will pass the previous cold temperature record any December 29 on record since 2001 n the Lac La Biche area. The previous cold weather milestone for that date was in 2013 at -36C.